The platform's solid wood edge completely surrounds the entire mattress, preventing the bottom edge from bulging out due to sitting on the edge of the bed.

The platform bottom is made of plywood or strandboard panels (your choice) and the edges are made of clear pine or oak hardwood, which is hand sanded and beautifully stained. (Also available ready to finish) Your bed spread can hang over the platform edge, or it can be tucked under the mattress so that the finished platform edge shows. It is shipped unassembled and is easily assembled with a battery screwdriver. All hardware is included.

Platform Bed Frame is not necessary when using a box spring.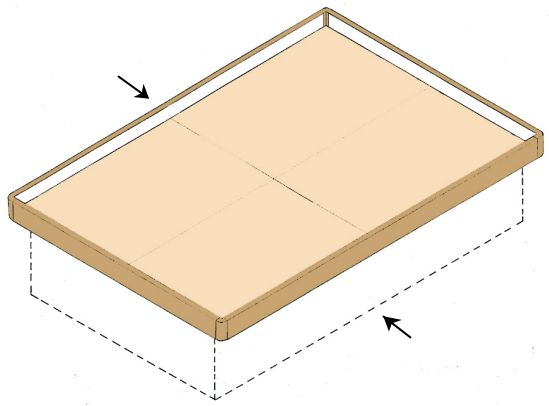 Platform Edge
6 or 12 Drawer
Underbed Dresser
©Copyright 2011 Anderson Manufacturing, Inc.