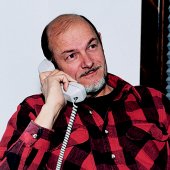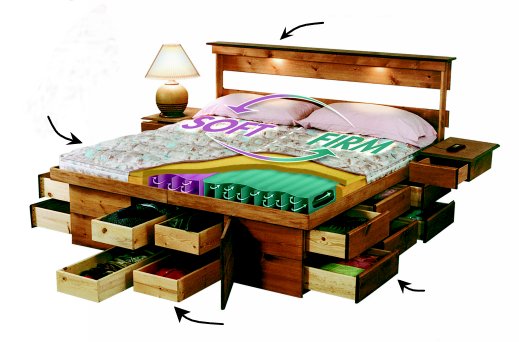 Positively
The World's
Most Unique
Mattress
Ball-Bearing
Slides
4-1/2 Ft. Long
End Drawers
Use Any
Headboard
Use
Any
Side
Table
Underbed
Dressers Fit
Under Any
Bed
Greetings To You From Lois & Bob . . . .
Owners of Anderson Ultimate Bed Company
Thank you for visiting our web site! We invented and patented the
Underbed Dresser
, and the
Pure Health® Mattress
. We have been manufacturing consumer products for more than 50 years.
You can have complete confidence in ordering from our company, as we are the most highly respected manufacturers in our industry. All of our products are
made here in the USA
from high quality solid wood by real craftsmen who care.
Our honesty, integrity and hard work guarantee your complete satisfaction. In fact, we insist upon it by providing you a 30-day home trial and
lifetime product warrantee.
Read a sampling of the thousands of wonderful complimentary testimonial letters we have received from our customers.
Our goals have always been to produce the best products at the lowest price possible, never to have a dissatisfied customer, and to have the nicest place morally and physically for our employees to work. Our business was built on the highest principles, which we never have, nor ever will compromise. We look forward to hearing from you. Call 800 851-9213 soon.
CAUTION
: Be aware of any counterfeiters that have unlawfully copied our products,
using pictures and written material to deceive you
. They can use
inferior materials
, such as vinyl-covered fiberboard, and euro drawer slides. They have very
short return policies
to eliminate product returns, and have short minimal warranties. They have
no testimonials
to show you. Their dissatisfied customers are unable to return their product, due to short return time limits and high return freight and restocking charges. Also,
they are not manufacturers
. They have no factory. Most are importers. If you're making a large investment of your hard-earned money . . . don't be fooled.
Our products are guaranteed to last your lifetime!